Player testimonials
"Win A Day is a unique, one of a kind casino and I can say from my own experience, you guys are personable and thoughtful to your players. Thanks to your whole team, you guys and gals make a great team together and a great online gaming experience come true! Win A Day is an honest online gaming site that I truly love."
"Win A Day is the place to play, come one come all. A place of fun and games galore! Great customer service, deposit bonuses and surprises. It's is the best casino and definitely worth your time. Thanks Win A Day for all you do, I will always support you."
"Straight up guys, you nailed it, this casino is so new and different and so much fun. The odds are so fair, bonuses and games are too great not too invest in them. I've been gambling online for a long time and played in many casinos but have never had this much fun anywhere else. I highly recommend it!"
"I have played at many online casinos and I would just like to say that Win A Day is the BEST casino that I have played at. Their games are all one of a kind you won't find them anywhere else. The customer service support is fantastic. If you haven't played at Win A Day I suggest you do."
Learn about the Most Popular Casino Games
Posted on March 21, 2013
There are many different types of casino games people enjoy playing when they head to a casino. Since the dawn of history, people have been gambling through various games. Some of these games have been played consistently through the centuries, while others have been lost to history. As games disappeared into the history books, new ones were created. Here is a look at some of the most popular games played at casinos today.
Slot Machines
Although they are more than a century old, slot machine games are one of the most recent developments in casino games. These have become a staple of every casino, drawing gamblers of all types into the casinos. Because slot machines are entirely based on luck, anyone can enjoy taking their turn at this game.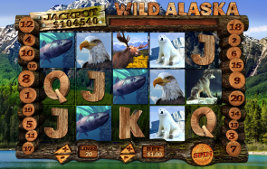 Poker
Poker is perhaps the classic gambling game still played today. Since the only things needed are a deck of cards and something to bet, poker can be played almost anywhere. Casinos have highly developed games, yet simpler versions are played in homes across the country. Currently, thanks to The World Series of Poker, Texas hold 'em is currently the most popular poker game. Other versions of poker include draw poker, such as five-card draw, stud poker, like seven-card stud and five-card stud, and community card poker, of which Texas hold 'em is an example.
Blackjack
Blackjack is another popular game in Las Vegas and at online casinos. This and poker are probably the most well-known casino games that use cards. Blackjack, in which everyone plays against the dealer, is one of the more skilled card games played at casinos. The most successful players count cards, but casinos often prohibit this practice.
Craps
Unlike blackjack and poker, craps uses dice instead of cards. In craps, players wager on the roll of dice, or on a series of rolls. There is a version of the game known as street craps, in which players bet against each other. Casino craps, which is the version most people are familiar with, pits players against the bank, or casino. Street craps requires little more than a pair of dice, but casino craps uses a fairly complicated table.
These are just a few of the most popular casino games. Versions of poker have been around for ages, but the game continues to morph with time. Today, poker is complemented by other casino games, such as blackjack, craps and slot games.