Player testimonials
"Every now and then you come across a video slot that makes you say "WOW". The release of Fluffy Paws, has done just that for me. I just love those bonus rounds and the fantastic graphics and sounds."
"Straight up guys, you nailed it, this casino is so new and different and so much fun. The odds are so fair, bonuses and games are too great not too invest in them. I've been gambling online for a long time and played in many casinos but have never had this much fun anywhere else. I highly recommend it!"
"I played on less than $20 the other day and this lasted me ALL day! My butt was tired from playing so long! I can't say that I have ever had that experience before. It was really fun. I LOVE your site. You offer the most unique gaming experience!"
"My loyalty to Win A Day for online play is due to the casino itself. They are the most generous online casino I've played at, the games are so much fun, bonuses are ample and the staff are just fantastic. Thanks Win A Day."
Casino Games Advice (Part 2)
Posted on March 4, 2014
Win A Day's instant play casino games are popular with all types of players. Our slot machine games and table games are an excellent experience for all sorts of gamblers. This will be part 2 of our advice on casino games.
Playing Slots
First, realize there is nothing that you can do to alter your chances when playing slots. All casino games, whether online or on land, have been programmed with their own probabilities that cannot be changed by anyone but the machine programmer. It is true that all machines do not have the same payout frequency and this is all part of its programming and casino marketing. There is no way to know which machines are which, and the placement of slots machines in the casino is another point of debate among players. The placement of the slot machines is said to be a highly guarded secret among the casino world. There is a common myth that some slots placed on aisles have a higher hit ratio. When you go into land based casinos, you can see that these machines are always busy. The beauty of playing online slots for real money is that each game offers equal odds of play.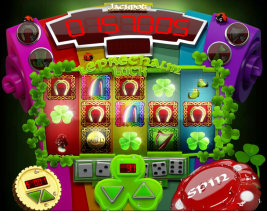 Know Your Game
Remember that when you are going to play casino games, understanding the pay table is integral to playing well. If you are looking for big wins, then you should look for a pay table that is equal to your desired payout and how many combinations of symbols will win. Some machines have many chances for small wins, while other machines are set up to have fewer wins but bigger payouts for that win.
Smart players will want to play for progressive jackpots. You may be playing on an eligible machine, but that is not enough to get you into the running for the millions. To be eligible to win the progressive jackpot, you must pay on the right machines and also play "maximum coins". Refer to your specific machine to see that you are playing the right coin number and amount. This is a complaint from many new players who claim they didn't know this rule and missed their chance at the million dollar jackpot.
Play Safe
Maintaining a healthy system of money management is key to playing for the long term. Pacing is important. Taking your time and really planning your moves is how to maintain your bankroll and avoid draining your finances. For players that plan ahead and spend their time wisely, online gambling can be a fun and lucrative enterprise.