Player testimonials
"I truly love this site and the best part is NO DOWNLOAD!! That and the fact that you have the most unique games is what causes me to continue to play. In addition to really enjoying the games, you have wonderful support staff. It's a lot of fun, good job!"
"I have played at many online casinos and I would just like to say that Win A Day is the BEST casino that I have played at. Their games are all one of a kind you won't find them anywhere else. The customer service support is fantastic. If you haven't played at Win A Day I suggest you do."
"Win A Day is a unique, one of a kind casino and I can say from my own experience, you guys are personable and thoughtful to your players. Thanks to your whole team, you guys and gals make a great team together and a great online gaming experience come true! Win A Day is an honest online gaming site that I truly love."
"Straight up guys, you nailed it, this casino is so new and different and so much fun. The odds are so fair, bonuses and games are too great not too invest in them. I've been gambling online for a long time and played in many casinos but have never had this much fun anywhere else. I highly recommend it!"
The Beginners Guide to Online Casino Games
Posted on May 16, 2014
Casino games are something that most people can enjoy and the internet gives you the ability to enjoy these games from the comfort of your home. If you are interested in playing these games online but never have before, then there are a few things you will want to know. This will help you to have the experience you are looking for with the games.
1. Find the Right Site
If you want to truly enjoy your gaming experience then it is important that you go with the right site. You want to choose one that has all the casino games you are interested in playing and others as well. You should also make sure that they are legitimate. Take the time to understand how the accounts work so you are not disappointed with them.
2. Learn the Games
There are different games that you can play with the online casino and the way they are played may be different from what you are used to. This is why it is important to understand the game that you are playing. Knowing the rules can also help you to come up with the right strategy for the game that you are playing.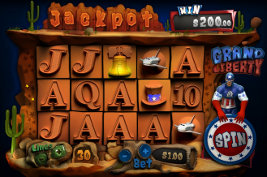 3. Find Ways to Make the Games More Personal
There are many ways that you can make your experience with the online casino games more personal. For instance if you enjoy a certain theme, such as Egyptian theme, then play games that have this theme. If you are a person that enjoys going to the casino to talk to others, then you may want to enjoy the chat room where you can talk to the other players. You can also play video poker with your web cam and get a better experience with it.
4. Have a Strategy That Works for You
Whether you are playing Keno or any other online casino game for real money, you should have a strategy for playing and stick with it. There are a number of ways that you can come up with the strategy that is right for you. Some people like to bet at the maximum to increase the amount they can earn while others like to take different approaches. There is no right or wrong way. You just want to find what will work for you and run with it rather than just shooting in the dark as to how you will play.
5. Set Limits for Yourself
It is important to have clear limits set when you play online casino games for real money. You do not want to spend more than what you can afford. This is why you should be sure that you stick with your limit. It is also a good idea to set a limit that you will win before cashing out. If you do not have a limit you are more likely to keep going and lose it all.