Player testimonials
"My loyalty to Win A Day for online play is due to the casino itself. They are the most generous online casino I've played at, the games are so much fun, bonuses are ample and the staff are just fantastic. Thanks Win A Day."
"Every now and then you come across a video slot that makes you say "WOW". The release of Fluffy Paws, has done just that for me. I just love those bonus rounds and the fantastic graphics and sounds."
"I played on less than $20 the other day and this lasted me ALL day! My butt was tired from playing so long! I can't say that I have ever had that experience before. It was really fun. I LOVE your site. You offer the most unique gaming experience!"
"I started at Win A Day's sister site, Slotland, over 10 years ago, and I did not think that I would find an online casino that I liked better...that was until I played a couple of times at Win A Day! Playing here is so much fun, I have not been to my favorite land casino in over a year! That, is a loyal player!"
Win A Day Casino Offers Exciting Casino Games Like Keno, Roulette and More
Posted on July 30, 2014
Win A Day Casino has been in business since 2007. We've established a great track record that is one of the best in the industry. Our payouts are quick and easy and we offer some of the best real money online slot machine games as well as traditional casino games on the Internet.
Take a look at just a few of the exciting casino games available for play inside our online casino.
Keno
Win A Day offers more than one exciting game for keno players. Our Keno 101 offers a traditional keno experience. This single ticket game lets you bet between 50 cents and 10 dollars per hand. Its Quick Pick options will do the work for you to speed up the process. For keno players looking for even more excitement, Power Keno is another one of the real money casino games that we offer. This keno experience is a multi-ticket game. Players can have up to 7 tickets in play for each game. The limit on this game also increases to 70 dollars per ticket. If you are a high roller and looking to make some money at keno, our power keno game is your best option.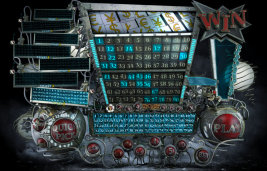 Roulette
Roulette is one of the more exciting games at brick and mortar casinos and that is the case in our online casino as well. We offer two different roulette games. One offers classic American style play and the other game uses European wheels. Each game offers up to five different wheels that can be used. The bet limit on each spin is $500. We also offer low minimum bets so you can learn the game without spending too much money.
Video Poker
Video poker is one of Win A Day Casino's most popular choices. We offer six different games, each with a different objective and payout table. Jack's Show is a great choice for beginners with a max bet amount of $25. After you get the hang of it, you can graduate to another game with a bet limit of $250 per hand. All of the games other than Jack's Show also allow players to play more than one hand at once.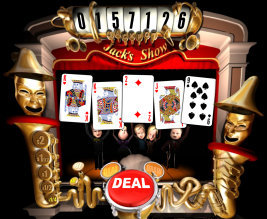 Slots
Our numerous slots options round out our fantastic selection of real money casino games. For those just looking for a little bit of fun, we offer quite a few penny slot machines. These will let you have some fun and win a little bit of money without having to break your wallet. For more serious slot players, we offer machines that let you bet $50 per spin and even more.
Win A Day Casino also offers a great VIP program that will reward you with free play based on how much you bet at our casino. Sign up today to start reaping rewards on all of our casino games.