Player testimonials
"The games at Win A Day are so different to other casinos, they have so many unique features that really make them stand out! I will return to play here over and over again. When you combine the wonderful games, superior customer support and terrific daily promotions it's a no brainer. Win A Day is a winner for me!"
"Every now and then you come across a video slot that makes you say "WOW". The release of Fluffy Paws, has done just that for me. I just love those bonus rounds and the fantastic graphics and sounds."
"I am totally impressed, Win A Day surpasses itself with each new truly brilliant game. The graphics are awesome, the games play fast and the surprises you may get keep you on the edge of your seat with each spin. I feel like I am sitting at a slot machine in a land based casino....this is just so exciting."
"Straight up guys, you nailed it, this casino is so new and different and so much fun. The odds are so fair, bonuses and games are too great not too invest in them. I've been gambling online for a long time and played in many casinos but have never had this much fun anywhere else. I highly recommend it!"
Playing Online Slots for Real Money (Part 2)
Posted on December 20, 2013
Welcome back for the second part of Win A Day Casino's in-depth perspective of playing online slots for real money. Slot machine games are very popular with our players for many reasons. Today we'll look at our basic tips for playing slot machines.
Many people get so used to hearing that slot machines are based on luck that they give up on trying to find any sort of strategy to help them increase their odds. While it is true that slots games are about luck, this doesn't mean that there is nothing a player can do in order to increase their chances of doing better when they play them. Players just have to be a bit more creative with their strategy and think outside the box. By understanding a few things about slot machines players can improve their chances and also have a more exciting time as they play.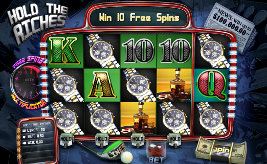 Basics
Slot machine players will want to make sure they read all the information available for the slot machine they are planning on playing if they aren't familiar with it already. A lot of the slot machines have many features to offer which is a good thing. Players want to have a clear understanding of the paylines, payouts, and other features before they jump right on and begin playing online slots for real money.
In order to have a chance to win the highest jackpots, players will need place the maximum bet. This is especially important for players who are enjoying a slot machine that offers a progressive jackpot. It can be devastating for a player to find that they would have won a huge progressive jackpot, if only they would have bet the maximum. These jackpots can produce wins so large that they can change a person's life. Players should always try to bet the maximum, and it's a good habit to get into when playing online slots for real money.
Another thing a player will want to do when playing online slots for real money is to have a budget and adjust their slots play to match their budget. Once players start to see their bankroll decline, they should consider switching to those lower denomination games for a while. They may be able to get their bankroll back up, but at least they won't deplete it in a manner of just a few minutes. Plus, they will get to enjoy more gaming by playing within their budget.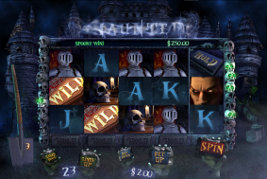 Payouts
Online slots players should understand payout percentages and how learning about them can help them make the right choices. This percentage will tell the players how much of that money is going back to the players. Obviously, players will want to play games that have a higher payout percentage as it means they will have a better chance of seeing wins. This is not a guarantee that a player will win a certain amount of money, but education is the key to success.