Player testimonials
"I truly love this site and the best part is NO DOWNLOAD!! That and the fact that you have the most unique games is what causes me to continue to play. In addition to really enjoying the games, you have wonderful support staff. It's a lot of fun, good job!"
"Win A Day is the place to play, come one come all. A place of fun and games galore! Great customer service, deposit bonuses and surprises. It's is the best casino and definitely worth your time. Thanks Win A Day for all you do, I will always support you."
"I started at Win A Day's sister site, Slotland, over 10 years ago, and I did not think that I would find an online casino that I liked better...that was until I played a couple of times at Win A Day! Playing here is so much fun, I have not been to my favorite land casino in over a year! That, is a loyal player!"
"I have played at many online casinos and I would just like to say that Win A Day is the BEST casino that I have played at. Their games are all one of a kind you won't find them anywhere else. The customer service support is fantastic. If you haven't played at Win A Day I suggest you do."
How to Play and Have Fun with Slot Games at Win A Day Casino
Posted on March 13, 2013
Playing slot games on an instant play casino website is an exciting and legal way to potentially win extra pocket cash or even enough funds to pay for that trip to Hawaii you have always wanted. Win A Day Casino offers online gamblers a large variety of themed slot machines to match anyone's favorite subject matter, such as "Hold the Riches", "Gladiator Games", "Chinatown" and "Enchanted Gems". Each game features colorful, 3-D graphics and appealing sounds that simulate the experience of gambling in a real Las Vegas casino. What makes it even more entertaining is that you can enjoy the fun of playing slot games without leaving the comfort of your home.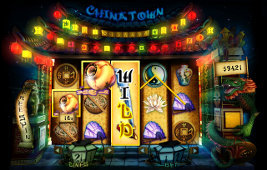 Called "fruit machines" by the British and "pokies" by Australians, slot machines have existed since the late 1890s when they were originally called "Liberty Bell" machines because one of the images included on the spinning wheels was the Liberty Bell. Most casinos today carry a combination of digital slot machines and old-style slot machines called "one-armed bandits" because of the lever on the side of the machine that needs pulled down and released in order to activate the wheels. Online slot games such as those found at Win A Day's instant play casino website only requires the user click on the button indicated to initiate spinning of the wheels.
Slot machines can be played for fun or users can bet real money on each spin. If you are playing with actual funds, you must decide the "bankroll", or amount you want to bet, before clicking the spin button. Slot paylines are locations where the images stop on the face of the machine after spinning for a few seconds. A payline is the pattern that matching images define which dictates how much you have won. For example, slot games with five reels and 20 paylines means that the user can bet on one to 20 paylines and will receive payment on any of the one to 20 combinations appearing on the five reels. Think about it - how many traditional casinos offer you a real chance at winning at online slots with real money that you can leave the table with.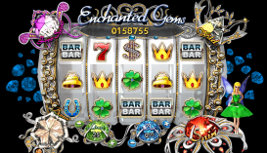 Payline patterns can be vertical, straight, horizontal, diagonal or zigzagged. Once the spin has completed, the slot machine games will reveal any winning paylines by indicating them with directional lines and arrows. This makes it easy to determine how much you have won so you can continue playing without any delays or confusion.
Win A Day Casino's no download slot games are among the most popular games on the site. With easy-to-learn game rules, visually attractive graphics and plenty of different themed slot machines to keep you entertained, playing the slots is a great way to relax, have fun and win real money online.