Player testimonials
"Win A Day is a unique, one of a kind casino and I can say from my own experience, you guys are personable and thoughtful to your players. Thanks to your whole team, you guys and gals make a great team together and a great online gaming experience come true! Win A Day is an honest online gaming site that I truly love."
"I am totally impressed, Win A Day surpasses itself with each new truly brilliant game. The graphics are awesome, the games play fast and the surprises you may get keep you on the edge of your seat with each spin. I feel like I am sitting at a slot machine in a land based casino....this is just so exciting."
"The games at Win A Day are so different to other casinos, they have so many unique features that really make them stand out! I will return to play here over and over again. When you combine the wonderful games, superior customer support and terrific daily promotions it's a no brainer. Win A Day is a winner for me!"
"My loyalty to Win A Day for online play is due to the casino itself. They are the most generous online casino I've played at, the games are so much fun, bonuses are ample and the staff are just fantastic. Thanks Win A Day."
Escape From the Daily Grind and Play Slot Games Online for Some Fun
Posted on July 31, 2013
Take your gaming to a whole new level with online slot games that pay you instead of the other way around. Do you come home from work only to unwind while playing various online games? If you do, chances are good that you occasionally pay to play them, putting money in someone else's pocket for your enjoyment. Get more out of your time and effort spent gaming with casino games that you play online.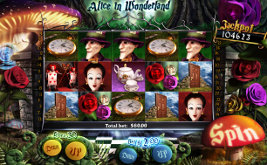 Take the opportunity to win money while having fun and put your hard earned cash into slot games instead. You're already home, don't feel like going out, but you're looking for something to do to while away the hours. Check out the casino games at Win A Day's online instant play casino, and get into a different kind of gaming. Create a login for yourself, select a game to play, and go to town. It really is that simple. You don't have to play with real money if you don't want to, but you most certainly can if you feel like making the play a little more interesting.
The best part about Win A Day's online casino games is that you don't have to download the slot games to play them. No need to download unknown software onto your system, wondering what it's going to do when you unzip it to load. It's purely playing in the browser with no "residue" left behind when you close out. Your computer stays safe and clean, allowing you to maintain your security during and after playing the games.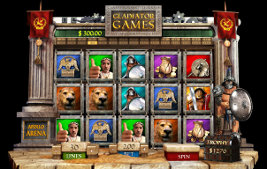 You have the option to play with or without cash with no difference in play. The only thing that happens when you play slot games with the free credit system is that you don't get to participate in the jackpots. There are an amazing amount of promotions that are constantly going on at Win A Day's online casino, which makes putting in a real money deposit for play well worth it. If you're thinking you have to be a high roller to play, think again. You don't need to deposit a lot of money to get playing, just enough so you can have consistent game play at any one of the virtual machines.
There are plenty of casino games to chose from, including poker, penny slots, Keno and more. There's something for everyone at Win A Day, and they're sure to take you away from all of the other "free" online games.