Player testimonials
"Every now and then you come across a video slot that makes you say "WOW". The release of Fluffy Paws, has done just that for me. I just love those bonus rounds and the fantastic graphics and sounds."
"My loyalty to Win A Day for online play is due to the casino itself. They are the most generous online casino I've played at, the games are so much fun, bonuses are ample and the staff are just fantastic. Thanks Win A Day."
"Straight up guys, you nailed it, this casino is so new and different and so much fun. The odds are so fair, bonuses and games are too great not too invest in them. I've been gambling online for a long time and played in many casinos but have never had this much fun anywhere else. I highly recommend it!"
"I am totally impressed, Win A Day surpasses itself with each new truly brilliant game. The graphics are awesome, the games play fast and the surprises you may get keep you on the edge of your seat with each spin. I feel like I am sitting at a slot machine in a land based casino....this is just so exciting."
How To Find Slot Games For Your Personality
Posted on December 19, 2014
You want to make sure you find slot games that are designed for your personality. If you're going to wager with real money, it's important that you are entertained throughout the process, Win or lose, you should focus on having fun. There are countless games for you to choose from, so finding ones that will entertain you is simple.
Finding slot games that are new and different can be a challenge. Win A Day Casino, which has been operating since 2007, offers 50+ unique games for you to choose from. This includes coverage of many themes ranging from sports to adventure to TV shows and movies.
Some of the games that you will be able to find at the instant play casino include:
Touchdown
Alice in Wonderland
Busted!
Gypsy Charm
Gladiator Games
Pyramid Plunder
In addition to slot games, you can also find Keno, roulette, and various other games. This will make it possible to play an array of games based upon what you are in the mood for.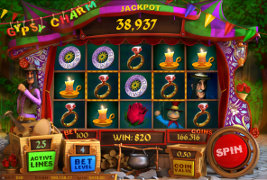 The graphics presented within the games will help you to get into the action. The sounds and the graphics come alive as you play. Much of this has to do with the HTML5 technology that is used within the Win A Day Casino. They are one of the first casinos to use this technology and as a result of using this, there is no need to download any software or apps. You simply play within your browser - and it is friendly to smartphones as well.
A feature that Win A Day offers is 98 percent cashback guaranteed. Every casino offers a percentage in terms of what the return is. Many casinos are considerably lower - often at around 90 percent. The fact that this casino offers more allows you to enjoy more of your favorite games without going broke in the process. While the percentage is an estimate, it is the cashback that is calculated within the payouts.
Your personality may change from day to day. One day you may be in a sports oriented mood and want to play something with a football theme and another day may leave you in the mood for some childhood fun with Alice in Wonderland. Since there are 50 games to choose from, you will always find one that fits your personality.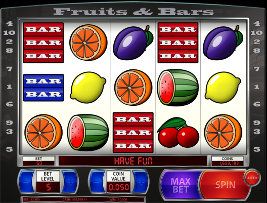 When you want to play a game, you can look at the details before you actually spend any money. This ensures that you know what you're going to get. Win A Day takes it a step further by telling you about the paylines, the minimum bet, and any bonuses that are featured inside of the game. The bonuses vary from game to game and can include multipliers, wild symbols, and much more.
Variety makes it easier to find slot games that fit your personality.