Player testimonials
"Straight up guys, you nailed it, this casino is so new and different and so much fun. The odds are so fair, bonuses and games are too great not too invest in them. I've been gambling online for a long time and played in many casinos but have never had this much fun anywhere else. I highly recommend it!"
"Win A Day is a unique, one of a kind casino and I can say from my own experience, you guys are personable and thoughtful to your players. Thanks to your whole team, you guys and gals make a great team together and a great online gaming experience come true! Win A Day is an honest online gaming site that I truly love."
"I started at Win A Day's sister site, Slotland, over 10 years ago, and I did not think that I would find an online casino that I liked better...that was until I played a couple of times at Win A Day! Playing here is so much fun, I have not been to my favorite land casino in over a year! That, is a loyal player!"
"Win A Day is the place to play, come one come all. A place of fun and games galore! Great customer service, deposit bonuses and surprises. It's is the best casino and definitely worth your time. Thanks Win A Day for all you do, I will always support you."
Slot Machine Games Tips (Part 3)
Posted on February 11, 2014
Slot machine games are very popular in both land based and online casinos. They account for nearly 70% of the house profits. Due to this popularity, slots online have become very competitive in terms of graphics, themes, sounds etc. Play slots at Win A Day Casino Online, where along with great bonuses, you will find the most unique and interesting no download slots. To maximize your winnings, here are some tips to help you win at online slots online games.
Enjoy Yourself
Play slot machine games for fun, pure entertainment, and with lots of enthusiasm. Slots are never due: play without any kind of expectation and you will never be disappointed even if you don't hit the jackpot at the end of the day. Slot machine games are best enjoyed after setting a limit to what you take out of your bankroll. Stop playing once that limit is reached. Stay ahead of winnings, do not chase after you have incurred too many losses, it could leave you neck- deep in debt. Discipline is essential when you are gambling. You should know when to stop and limit yourself.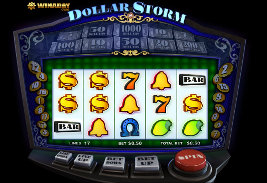 Pace Yourself
Do not get greedy. After you have pocketed a big win, stop playing immediately. Do not put your profits back into the game and start hoping for more. You could end up losing that also. You could try some other instant play slot game, some other day, and some other time. Play online slots for real money at a casino that offers great bonuses, promotions, and other offers. Take advantage of these kinds of promotions and use the extra slots bonus to play online slot machine games. Win A Day offers fresh bonus offers and promotions all around the year. Capitalize on this and use this to play slots at the casino.
When aiming for the progressive jackpot, Always bet with maximum coins. Winning the jackpot is possible only if you get the desired winning symbols for that slot game and have placed the bet with maximum coins. All video slots at Win A Day online casino are tied to a single, progressive jackpot and the amount can climb high, even over $200,000, enough to change somebody's life completely. You wouldn't want to miss out on the jackpot because you placed a small bet.
Know Your Game
It is essential to know your slots game well. Read through the rules of the game and the payout schedule to know the winning combinations and amount of slots bonus for each combination. Do not spend too much of time at one online slot machine. It can be mentally exhausting. Furthermore, if you are on a losing streak, it could leave you annoyed and frustrated. Try other online slot machine games that may fit your play style.
At Win A Day you will find an interesting array of slot games, video blackjack, video poker games, etc. In case you need any assistance, contact our casino customer support, which is available 24x7.