Player testimonials
"I started at Win A Day's sister site, Slotland, over 10 years ago, and I did not think that I would find an online casino that I liked better...that was until I played a couple of times at Win A Day! Playing here is so much fun, I have not been to my favorite land casino in over a year! That, is a loyal player!"
"Straight up guys, you nailed it, this casino is so new and different and so much fun. The odds are so fair, bonuses and games are too great not too invest in them. I've been gambling online for a long time and played in many casinos but have never had this much fun anywhere else. I highly recommend it!"
"Win A Day is the place to play, come one come all. A place of fun and games galore! Great customer service, deposit bonuses and surprises. It's is the best casino and definitely worth your time. Thanks Win A Day for all you do, I will always support you."
"Win A Day is a unique, one of a kind casino and I can say from my own experience, you guys are personable and thoughtful to your players. Thanks to your whole team, you guys and gals make a great team together and a great online gaming experience come true! Win A Day is an honest online gaming site that I truly love."
How To Find The Slot Machine Games You Really Want To Play
Posted on July 7, 2014
When you visit a casino, you may know what games you want to play simply by walking around and around. You can see the screens, see how many coins it will cost you, and look at the top where the payouts are listed. That makes it easy for you to sit down and decide to play. When you begin to play online, it can be a little more challenging.
Almost everyone knows how to navigate the casino maze at a real casino. It's a matter of looking at the signs and choosing the distance from the table games to find the lower limits. If you don't want to spend a lot of money per spin, you stay out of the high roller rooms where limits are more than what you spend on lunch.
When you're playing online slots for real money, the maze is a little different. It's still important to find the right slots because you want to be able to afford more than one spin. Many of the online slots will allow you to change the coin. This means that it can be a penny, nickel, or higher per payline - and it is completely up to you and what you are comfortable with.
When it comes to calculating odds, most of the slot machines will tell you how much coinage you can win. As you increase your payline bet, you can win more, just as what is common with traditional slot machine games.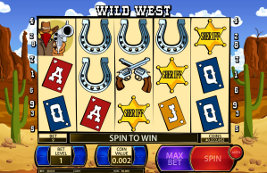 Generally speaking, slot machines can provide you with fairly good odds. You may not win a lot, but you probably won't lose a lot, either. This is why they are so popular. You can play for hours with the same amount of money. You play slots for the entertainment value. If you happen to win big on them, it's just a bonus.
There are many types of slot machine games and you have to know what to look for beyond how much they will cost, especially because you are going to play for the entertainment. You can find ones with:
Bonuses
Games within games
Wild reels
All of these will determine what kind of game play you have going on. Some are based loosely on a particular theme while others are game shows where you have bonuses periodically. Some will also tell a story and you can choose the path of the story when a bonus hits. Each is responsible for adding to the fun that you have playing.
If you're relatively new to playing online slots, then choose a no download casino with a variety of games. This way you can try them all to see which ones you enjoy playing the most. It will keep you entertained and you may win some money along the way.