Player testimonials
"I truly love this site and the best part is NO DOWNLOAD!! That and the fact that you have the most unique games is what causes me to continue to play. In addition to really enjoying the games, you have wonderful support staff. It's a lot of fun, good job!"
"Win A Day is the place to play, come one come all. A place of fun and games galore! Great customer service, deposit bonuses and surprises. It's is the best casino and definitely worth your time. Thanks Win A Day for all you do, I will always support you."
"I have played at many online casinos and I would just like to say that Win A Day is the BEST casino that I have played at. Their games are all one of a kind you won't find them anywhere else. The customer service support is fantastic. If you haven't played at Win A Day I suggest you do."
"The games at Win A Day are so different to other casinos, they have so many unique features that really make them stand out! I will return to play here over and over again. When you combine the wonderful games, superior customer support and terrific daily promotions it's a no brainer. Win A Day is a winner for me!"
Try Your Hand at Online Slot Machine Games For Fun and Money
Posted on December 1, 2014
The Internet has literally thousands of instant play casino games online. Among the most popular are the various types of slot machine games. Some slots are free to play and others cost a fee to play or require that players purchase virtual goods. Some are designed for a lone player and others are built on multiplayer platforms. Some pay out in real cash prizes and others offer incentives to purchase merchandise.
It is possible to win big prizes playing certain online slot games. However, a lot of people just play them for fun. Win A Day Casino is an example of a fair and honest online gaming venue with slot machine games that pay actual cash prizes through secure online transactions. The highly advanced slots at this website are entertaining and unique and can be safely executed without risk of security breaches when using a personal credit card as payment.
When playing slots for money, there are some things to take into consideration before determining which online games to play. For instance, checking the website's statistics to find out the payout odds can shed valuable insight into whether or not the gaming site is legitimate or not really worth the time and effort it takes to play. It can also be helpful to read user reviews before investing money into slot machine games on a particular site.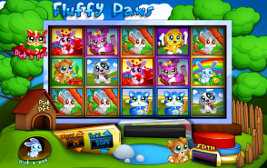 Not every slot machine is like every other. Therefore, the rules should be read for each machine before investing money into the game. Additionally, the probability of winning and the payouts that one can expect to gain are helpful bits of information. Since slot machines do vary, it is a good idea to become familiar with the terms used in slot playing and to make sure that a given term applies for the actual game that is being played. The rules are also helpful in assuring that players understand things such as bonus rounds and paylines in order to optimize play.
In most cases, a random number generator (RNG) generates the online slot machine numbers used in each game. Studying the theory of probability can conceivably help players determine the chances of winning. Betting the maximum amounts allowed will activate all paylines, which, in turn, increases the chances of winning. Also, when choosing between nickel, quarter or dollar machines, it is helpful to know that the slots with the higher denominations tend to give the best payouts.
Fair and safe online gaming practices occur when websites such as Win A Day Casino, uphold highest standards. They do this by providing slot machines that protect their players from experiencing the adverse consequences associated with gambling and gaming. With this kind of protection, gamers can have fun, make money and spend recreational time doing what they most enjoy.