Come Play Casino Games at Win A Day Casino!
The excitement of playing casino games is unparalleled by any means. The roll of the dice or the thrill of pulling the lever on a slot machine all make playing the games one of the most exhilarating experiences ever. See for yourself and start playing today!
How Casino Games Such As Video Poker Prepare You For The Real Thing
Whenever you play casino games online, they can prepare you for the games that you may play in real life. Whether you go to a physical casino or you simply like to play the lottery or have a poker night with friends, playing in an online casino can better prepare you. You simply need to know the games to play and play within the best casino.
Video poker, for example, can help you learn more about the different poker hands. As you practice with such games as Aces and Faces or Deuces Wild, you can learn that a flush beats a pair and much more. The more you learn about the hands, the easier it will be to create the best hand and even bet more appropriately.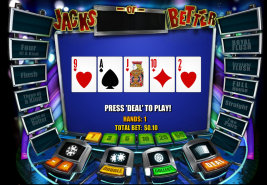 At Win A Day Casino, you can play 24 hours a day. New technology is used throughout the site so that you can play on any mobile device - and without having to download an app. The HTML5 technology is one of the latest improvements to ensure you have an optimum gaming experience that meets the demands of today.
If you enjoy playing the lottery, you know that it's all about selecting the right numbers. How many numbers you choose and what numbers will determine how much money you can make. While it's random and you always have the same chances of winning, keno can be a great game to practice with.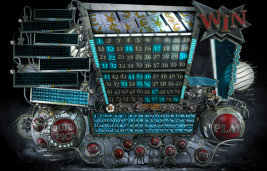 Keno 101 and Power Keno are featured on Win A Day. You can play any time and on any device as long as you have an Internet connection. There is also a "help" feature that provides you with a tutorial so you understand the game.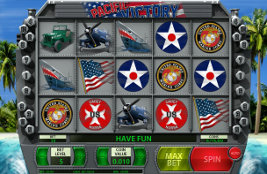 Should you want to play online slots for real money, there are more than 50 options for you within Win A Day. All of the games are unique to the site, so it ensures you have something new and exciting in comparison to the other sites. Some of the slots include:
Beauty Salon
Enchanted Gems
Pacific Victory
Wild West
There are many more as well, along with penny slots. The penny slots are some of the most affordable casino games to play because you can spin at only $0.002 per pay line - and that keeps everything within your budget.
When you do want to play with higher stakes, the options are always there. Win A Day is also an instant play casino that takes care of its players with reward and loyalty programs. This includes a cashback bonus and a welcome bonus that provides you with free money based upon your first 5 deposits into your real money account.
Playing casino games can prepare you for the real thing and when you have a sophisticated casino to play inside of, it enhances the experience.