Player testimonials
I don't know why I sometimes play at other online casinos as they don't come close to yours. Winaday casino makes it so easy and simple if you ever take advantage of a promotion or bonus. Everything you want in an online casino is at Winaday casino!
Out of all the casinos I have played at, having played for many, many years now, Winaday is by far the best. And has the BEST of everything! The games are top notch and have great payouts.
A fair, honest, and professional business. There are many players out there searching for the peace of mind and integrity that accompanies a reputable site such as Winaday. I want to thank all employees, top to bottom, for the stellar service provided."
Winaday makes a long commute to work fly by! Some of the best games are available to play on my phone.
Three Types of Casino Games Played Today
Casino games have been around the since the building of the Egyptian pyramids and the Great Wall of China. Gambling implements have been found in China from around 2,000 BCE and there are references to games in Egyptian hieroglyphics. Modern casinos today have evolved greatly since the first time people threw dice or drew sticks. Along with the evolution of the casino from a neighbor's patch of grass to the online casinos of the modern era, the games people enjoy playing have changed over time. Today, casino games are generally divided into three types of entertainment: number games, table games and machine games.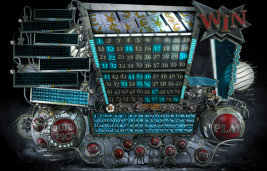 Number Games
Number games often have the greatest element of luck in them. In these games, players bet on a specific number (or color, shape, etc.) and then the winning number is selected through a random means. Roulette is the most famous number game played at casinos. Outside of casinos, bingo and state lotteries are variations of this type of game. Keno, a popular variation, is perhaps the oldest number game. In fact, Keno might have been used to raise funds for the Great Wall of China.
Table Games
Table games are standard at every casino. The two most famous casino games played at tables are blackjack and poker. All variations of poker fit into this category, as does nearly every card game. Even non-gambling games, like playing rummy with one's grandmother or teaching a child go fish, are types of table games. These games often require more strategy than number games, but the level of strategy required varies greatly.
With the development of online casinos, the table used for these games has become a virtual table. However, the games are still considered table games. Any game played at a table fits into this category.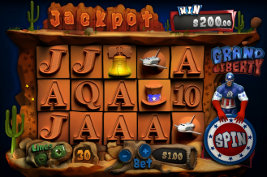 Machine Games
Machine games became popular with the invention of the slot machines. Although these are not the only machine games, they are the classic example of this category and many people's favorite. Even people who rarely play casino games will occasionally put a quarter in a slot machine and pull the lever. The first slot machines of the 1890s were mechanical devices, but since then most slot machines otherwise known as slot games have become computerized. Playing on online slots with real money mimics the thrill of playing slot machines in traditional casinos. Other computerized games, such as a stand-alone poker kiosk, can be found at bars and in some casinos. Machine games are played alone.