Player testimonials
Out of all the casinos I have played at, having played for many, many years now, Winaday is by far the best. And has the BEST of everything! The games are top notch and have great payouts.
Winaday makes a long commute to work fly by! Some of the best games are available to play on my phone.
I have been playing Winaday for a long time and you are my favorite. I have basically stopped playing most of my other casinos and WinADay is the ONE.
A fair, honest, and professional business. There are many players out there searching for the peace of mind and integrity that accompanies a reputable site such as Winaday. I want to thank all employees, top to bottom, for the stellar service provided."
Choosing a Money Management System for Casino Games
No matter how good you are at your favorite casino games, you will eventually have to face down a losing streak. Many players become very frustrated when a bit of bad luck causes them to lose their entire bankroll for their day before they have had enough fun. If you play on a regular basis, it is crucial to stick to some kind of money management system. These programs help you determine when to keep playing and when to bank your winnings and walk away. You have dozens of options, but there are a few systems that stand out as easy to implement and highly effective.
Hard Loss Limits
Nothing is more frustrating that starting a day with $10, working up to thousands of dollars in your bankroll playing slot games, and then ending the day with nothing in your pocket. It is helpful to set a hard loss limit that doesn't change no matter what you win. For example, you could start with $500 and set it as your hard limit for losses. If you win a few hands and increase your bankroll to $600, you will still walk away with $100 if you quit as soon as you hit your limit.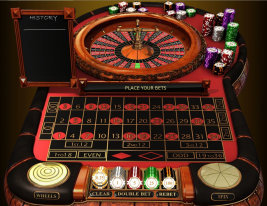 Progressives
In the progressive management systems, you only raise the amount you are betting if you are on a winning streak, especially if you are playing online slots for real money. Losses require you to reset your bet down to the minimum. Different systems use variations on the amount of increase after each win. Some programs follow the classic Fibonacci sequence, while others call for doubling the bet after every other win. Different multipliers work best for certain casino games.
Martingale Systems
Many professional players have made a fortune by utilizing the popular Martingale management system. This program calls for doubling your bet after each loss, rather than increasing your amounts after a win. This can pay-off if you have a big bankroll, but most players will find it too risky for everyday play. Due to the laws of probability, there's no guarantee that your losing streak won't carry on for dozens of bets. You really need to set hard loss limits if you decide to try this system. You can enjoy some short-term wins this way, but should mix in other systems for casino games to prevent a single losing streak from depleting your gaming budget for the entire month in one hour.