Player testimonials
"Win A Day is the place to play, come one come all. A place of fun and games galore! Great customer service, deposit bonuses and surprises. It's is the best casino and definitely worth your time. Thanks Win A Day for all you do, I will always support you."
"Straight up guys, you nailed it, this casino is so new and different and so much fun. The odds are so fair, bonuses and games are too great not too invest in them. I've been gambling online for a long time and played in many casinos but have never had this much fun anywhere else. I highly recommend it!"
"Win A Day is a unique, one of a kind casino and I can say from my own experience, you guys are personable and thoughtful to your players. Thanks to your whole team, you guys and gals make a great team together and a great online gaming experience come true! Win A Day is an honest online gaming site that I truly love."
"I have played at many online casinos and I would just like to say that Win A Day is the BEST casino that I have played at. Their games are all one of a kind you won't find them anywhere else. The customer service support is fantastic. If you haven't played at Win A Day I suggest you do."
How to Choose Which Online Casino Games to Play
Posted on August 23, 2013
If you are in the mood to play casino games online, you may be overwhelmed with the number of games that are available in these Internet casinos. Some people simply click on anything and give it a try. Others prefer to be a bit more methodical about how they pick they games they will play. Still others have clear favorites they wish to play. If you aren't sure which one you should play, follow these steps to help you make the right choice.
1. Do You Have Casino Skills?
Certain games, such as poker, require you to have some skill. Online casinos often offer video poker games that require you to know something about the hands that are played and which ones will net you the most money. Whether you play variations, such as "Deuces Wild" or "Jacks or Better", you will need to know just what hands are worth something and how the variations come into play. If you don't have casino skills, the different slot games may be the right choice for you. There are so many casino games available online, you will be able to find one that best fits your playing style.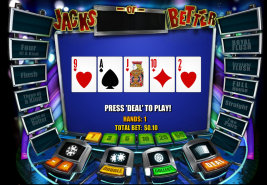 2. What Is Your Budget?
Your budget can play a major role in which games you are going to play when you sign on to an online casino. For instance, if you don't have a lot of money you are willing to lose, you will do best to play the penny slots or some of the other online slot machines that don't require you to spend a lot of money. However, if you have more money, you may wish to bet on casino table games, such as roulette or keno in their online forms. In the end, the money you risk is entirely up to you.
3. What Are Your Interests?
Sometimes your interests can play a role in the casino games you play online. Those people who love to play some casual poker with their friends may do well to play online video poker instead of the other games available on an online casino. However, those who have other interests can often find online slot machine games that allow them to tailor to their interests. Animal lovers will enjoy "Fluffy Paws" and "Wild Alaska" for the animals featured on the reels. Hardcore gamblers will prefer the gambling themes of "Slot 21", "Slot-o-Matic" and "Fruitful 7s". Anything you enjoy, you are bound to find a slot game that matches.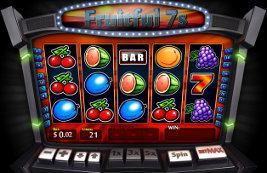 Determine which of the casino games you will play can feel overwhelming when the choices are so numerous. With all the options available in online casinos, you need to ask yourself a few questions before you begin to play. The answers to these questions can help guide you in the right direction for the type of game you would most like to play, as well as the variation of that game that will keep you entertained and increase your chances of winning.