Player testimonials
The support agents have an exceptional talent, always cheerful and genuine, by far the top representatives in the online business. They are the best when it comes to reminding players of Promotional and Bonus Specials!
Out of all the casinos I have played at, having played for many, many years now, Winaday is by far the best. And has the BEST of everything! The games are top notch and have great payouts.
I don't know why I sometimes play at other online casinos as they don't come close to yours. Winaday casino makes it so easy and simple if you ever take advantage of a promotion or bonus. Everything you want in an online casino is at Winaday casino!
I have been playing Winaday for a long time and you are my favorite. I have basically stopped playing most of my other casinos and WinADay is the ONE.
Can You Really Make Money on Online Casino Games?
Playing casino games online can be a great way to keep yourself entertained while you would otherwise sit at home. While most people realize online casinos require you to spend some money to play and you could win money while you play, they don't know if you can make any real money while playing the games. Before you brush aside the possibility of making money or think you can earn a living playing these instant play games, it is time to evaluate the possibilities.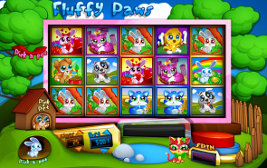 1. Watch the Jackpots
Whether you are playing online slots for real money or you are looking at the other online casino games available, many of them have jackpots listed. Pay attention to this jackpot, especially on the slots. Some slots offer progressive jackpots that gradually increase as more people win. When these jackpots reach higher, you stand a better chance of winning. If you are looking to make some serious money while playing these games, playing games that offer you the chance to win higher jackpots will be a more lucrative option for you. However, don't discount the low pay-outs completely.
2. No Expectations
One of the biggest mistakes people make when playing online casino games is expecting to win really big. There are never any guarantees you will be able to win when you are playing these games. In fact, because many of these games don't require you to have any skills, everyone has an equal chance of winning. Entering into these casinos with no expectations that you will close out the window a big winner results in being pleased with any amount of money you are able to win. For the most part, it is best to approach these situations as a fun way to spend your time instead of a way to make money.
3. Limit Your Spending
It isn't uncommon for people in a casino to spend as much as they win. When you are playing online casino games, it is no different. Every player should vow to limit their spending before getting started. This can mean setting a budget for how much you are willing to lose of your own money before you stop. It can also mean putting aside a portion of your winnings so you don't end up gambling all your winnings away. You are more likely to leave with money in your pocket if you take these steps ahead of time.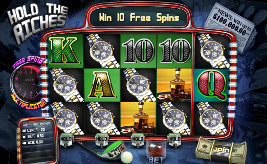 Online casino games can be a great way to make a little extra cash without even leaving your home. However, they aren't necessarily a way to make a living, either. When you can establish the perfect balance between having fun and making money on the online casinos, you will realize there are steps you can take to maximize your winnings. Watching the jackpots, keeping your expectations low and limiting your spending are all great ways to protect yourself from losing too much money and increase the chances of leaving with extra money in your pocket.