Player testimonials
"I truly love this site and the best part is NO DOWNLOAD!! That and the fact that you have the most unique games is what causes me to continue to play. In addition to really enjoying the games, you have wonderful support staff. It's a lot of fun, good job!"
"Win A Day is a unique, one of a kind casino and I can say from my own experience, you guys are personable and thoughtful to your players. Thanks to your whole team, you guys and gals make a great team together and a great online gaming experience come true! Win A Day is an honest online gaming site that I truly love."
"I started at Win A Day's sister site, Slotland, over 10 years ago, and I did not think that I would find an online casino that I liked better...that was until I played a couple of times at Win A Day! Playing here is so much fun, I have not been to my favorite land casino in over a year! That, is a loyal player!"
"Straight up guys, you nailed it, this casino is so new and different and so much fun. The odds are so fair, bonuses and games are too great not too invest in them. I've been gambling online for a long time and played in many casinos but have never had this much fun anywhere else. I highly recommend it!"
How To Choose Casino Games Based On Your Skills
Posted on December 4, 2014
It is important that you find casino games that you want to play. In order to find the right games within an online casino, you want to be realistic about your current skills. While many casinos have tutorials, it will be a lot more fun for you when you can sit down and begin playing without having to learn all of the ins and outs of a game.
If you enjoy playing poker at home, you may want to try to play video poker. Many of the fundamentals are the same. You will still be trying to get the best possible hand and knowing when to discard and when to hold will work to your advantage while you play the different versions of video poker that are offered.
If you enjoy playing the lottery at home or in a casino, you will want to look for such games as Keno. This allows you to play your favorite numbers again and again. Win A Day Casino, which has been around since 2007, offers this game amongst many others.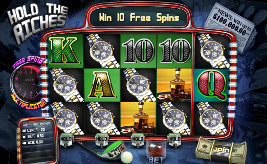 There are also online slots for real money that you can play. These do not require any kind of skill because they are based upon random placements on the real. You will be able to find various three reel and five reel games with themes that range from Alice in Wonderland to Wild Alaska. By locating a variety of different themes, you can ensure that there is always a high level of entertainment when you sit down at a casino.
Every casino has a different list of games. Virtually all of them offer slots. From there, you will be able to find various other casino games that you can play. Video poker, roulette, and others can provide you with hours of entertainment.
Once you have grown comfortable with a variety of games offered at the casino, you may decide to branch out and begin exploring some of the others. As an example, once you begin playing video poker, you may decide to branch out and try some of the other versions. These can become more animated and provide you with various aspects as to cards being wild and require you to create different pairs and combinations.
Before you get started with any casino games, you want to look at what a casino has to offer. Take the time to look at the games that are available, what the minimum amount is to play them, and what is required for you to set up an account. If you are unhappy with one aspect of a casino, there are plenty of other online casinos for you to explore. This means that you never have to settle one it comes to playing casino games because there are always casinos that have better features.