Player testimonials
I don't know why I sometimes play at other online casinos as they don't come close to yours. Winaday casino makes it so easy and simple if you ever take advantage of a promotion or bonus. Everything you want in an online casino is at Winaday casino!
The support agents have an exceptional talent, always cheerful and genuine, by far the top representatives in the online business. They are the best when it comes to reminding players of Promotional and Bonus Specials!
Out of all the casinos I have played at, having played for many, many years now, Winaday is by far the best. And has the BEST of everything! The games are top notch and have great payouts.
"I enjoy all of your games, it is difficult to to pick ONE favorite! I get bored quickly with other casinos but at Win A Day I just want to keep playing - its what a casino should be! As if that's not enough, the frequent bonuses, contests, tournaments, and other promotions keep me coming back to be a part of all the FUN! Win A Day, thank you!"
Healthy Ways to Enjoy Online Casino Games
Most people find online casino games to be a harmless form of entertainment which has the added bonus of winning extra cash occasionally. In order for online real money gaming to be as enjoyable as possible, however, it is very important that individuals understand the principals of responsible gaming or gambling. Responsible gaming practices can ensure that your online gaming experience remains an enjoyable pastime and does not turn into a problem for you and your family.
Set Limits
Gambling is not dangerous or illegal. In fact many state governments have established state funded lotteries for their residents to enjoy this harmless entertainment and to bring in added revenue into the state. The key to fun gambling is limits. Gambling is an activity which can greatly affect brain activity. Winning a game of any kind releases endorphins into the bloodstream similar to those released during sex or playing or other enjoyable activities. Some individuals find that they must, at any cost, continue to feel that endorphin rush. When an individual cannot control that urge to feel good again and again addictive behaviors can begin to manifest themselves. This is how individuals develop gambling "problems". Gambling is not a problem itself, the lack of individual limits is the problem. Luckily this is a very easy to solve if at the beginning of your gaming experience you purposefully set limits for yourself.
You should set limits for yourself with your money as well as the time you spend in playing online casino games. When you stay within the limits you have set for yourself you can continue to enjoy your online gaming experience.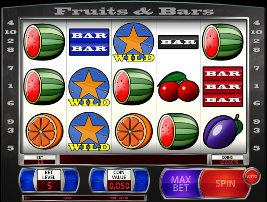 Do Not Chase Losses
Chasing losses is one sign that an individual may not be practicing responsible gambling. Chasing losses is the practice of continuing a gaming session for the sole purpose of winning back money you lost. This can begin a destructive cycle which is hard to quit. Gambling should be viewed as something fun to pass the time. You should assume you will lose money as that is part of the game at certain times. This is why is very important to set a money limit for yourself and then assume you may completely lose that money. It should not be money which is needed for anything else. This is just money to play with, and if you lose it, you still enjoyed your game. Learning how to enjoy the game and then walk away from your losses will ensure that you can continue to enjoy your gaming experiences.
Winnings Are Not Income
It is very important to view your online gambling experiences as a game, a pass time, something fun to do. It is not healthy to view gambling as a means of earning needed income. If you set this up as a goal then when you lose you will have a stronger emotional reaction to the loss. This can instigate addictive behaviors which will not add to the enjoyable experience of online casino games and playing online slot machine games.