Player testimonials
"I have cashed out at other places but you made the process unbeatable, you kept me informed throughout and all this at no cost to me. My new saying about your casino is "Why play with the rest, when you can play at the best!" Win A Day/Slotland casinos an experience you will never forget."
"Win A Day is a unique, one of a kind casino and I can say from my own experience, you guys are personable and thoughtful to your players. Thanks to your whole team, you guys and gals make a great team together and a great online gaming experience come true! Win A Day is an honest online gaming site that I truly love."
"Straight up guys, you nailed it, this casino is so new and different and so much fun. The odds are so fair, bonuses and games are too great not too invest in them. I've been gambling online for a long time and played in many casinos but have never had this much fun anywhere else. I highly recommend it!"
"The games at Win A Day are so different to other casinos, they have so many unique features that really make them stand out! I will return to play here over and over again. When you combine the wonderful games, superior customer support and terrific daily promotions it's a no brainer. Win A Day is a winner for me!"
Blackjack in the Instant Play Casino
Posted on April 16, 2014
In our instant play casino, Blackjack is called just 21. The shortened name is based on the premise that adding your hand up to 21 is the essential way to win the game. The main objective in these casino games is to build a hand amount that is closer to this number than that of the card dealer, without getting over 21.
The Role of the Dealer
You are just playing versus the cards of the card dealer, and not against theother players at your table. Everycard dealer has certain ways to play, which they must comply with so there isn't issue with the card dealer or alternate gamblers seeing the numbers in your set. When you're playing at games where five or six decks are utilized, all your cards are managed face up, and the card dealer's first card will be face down. Other games with smaller cards and decks are typically managed face down. If your hand is managed up or down, don't be reluctant to ask the card dealer or different players your cards with a specific end goal to ask questions.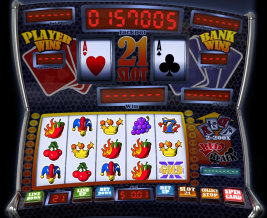 Card Values
Instant play casino blackjack games are based on the worth of your cards, the colors of the cards make no difference. The numbered cards are worth the amount shown. If you get a 7 and a 5 then your cards are worth 12. The Jack, Queen, King and 10 each have the number value of ten. When you have a Jack and a King then your hand is worth twenty. If you get a seven and a face card, then your hand is valued atseventeen. Acesare considered either a one or eleven hinging upon the other cards in your set. Heading above 21 is known as going bust in blackjack. When you bust, you lose the hand regardless of the fact that the card dealer likewise busts.
Playing Etiquette
Even in an instant play casino, the deal of cards starts to the card dealer's left and head across the play area clockwise. The card dealer hands out two rounds, giving every gamer a first card then gives himself one. With round two, the card dealer will then hand every game a second and after that will give one to himself. In Blackjack games where players' cards are managed visibly, players shouldn't deal with their hands. Other games where the cards are managed looking down, the players should hold their hand in their grasp. Play starts to the card dealer's left and advancement across the play area in the same manner as the card dealing. In the event that you're new to atable game players might need to remain by a game and see what other players do before taking a seat to attempt their first game.