Player testimonials
I have been playing Winaday for a long time and you are my favorite. I have basically stopped playing most of my other casinos and WinADay is the ONE.
A fair, honest, and professional business. There are many players out there searching for the peace of mind and integrity that accompanies a reputable site such as Winaday. I want to thank all employees, top to bottom, for the stellar service provided."
I don't know why I sometimes play at other online casinos as they don't come close to yours. Winaday casino makes it so easy and simple if you ever take advantage of a promotion or bonus. Everything you want in an online casino is at Winaday casino!
Out of all the casinos I have played at, having played for many, many years now, Winaday is by far the best. And has the BEST of everything! The games are top notch and have great payouts.
A Brief History of Slot Games
Slot games, often called slot machines, have been around for a long time. Invented by Charles Fey in the late 1800s in San Francisco, slot machines have been a favorite pastime of gamblers everywhere. But, they are not known as slot machines everywhere in the world. For instance, those that speak British English call them fruit machines and Canadians refer to them as the slots. They way they typically work is to have a coin inserted into a slot whereby a lever is then pulled to spin three wheels round in circles. Depending on what pictures line up across the wheel, money may be won.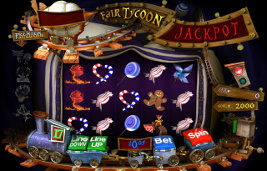 Slot games used to be played with money such as nickels, dimes, and quarters
Now, that is a less common occurrence because the machines tend to be computerized. Money can be inserted into the machine much like an automatic checkout system accepts cash, and when a person is ready to cash-in the balance left on that particular machine a ticket is printed off with the remaining balance that can be exchanged for cash with a casino cashier.
Besides the use of cash rather than coins, other changes came to these games as well. The primary difference is that slot games no longer revolve around the standard reel of three wheels with fruit on them. Instead, the computerized versions have many different themes and more than three digital wheels. The symbol patterns that appear on the screen when the digital wheel stops, determine how much money is won, if any.
This new digital version of the game also opened doors for the development of online casinos
Working much like the traditional casinos work, members can deposit funds into an account for a chance to win a profit. Games included in instant play casinos are also many of the same ones found in a traditional casino; including black jack and slot machine games.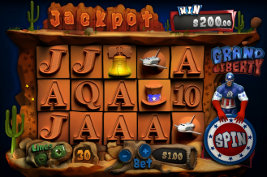 Gambling online often leads to better payouts
It's understandable why people are really drawn to these online slots; real money can be won in different versions of the game because they can be played any time of day from any location. A little gambling can be done online, often with better payouts. All one has to do is open an account and deposit funds from a credit card into that account. Funds can then be spent as usual on slot spins in the hopes of winning more than was spent. Of course, the ultimate hope even with online slot games is to win the jackpot.