Player testimonials
I don't know why I sometimes play at other online casinos as they don't come close to yours. Winaday casino makes it so easy and simple if you ever take advantage of a promotion or bonus. Everything you want in an online casino is at Winaday casino!
Out of all the casinos I have played at, having played for many, many years now, Winaday is by far the best. And has the BEST of everything! The games are top notch and have great payouts.
Winaday makes a long commute to work fly by! Some of the best games are available to play on my phone.
"The games at Win A Day are so different to other casinos, they have so many unique features that really make them stand out! I will return to play here over and over again. When you combine the wonderful games, superior customer support and terrific daily promotions it's a no brainer. Win A Day is a winner for me!"
Understanding the Jackpots of Progressive Slot Games
There are a wide variety of slot games and other fun online casino offerings. It seems as though each type of game attracts certain 'followers', or people who enjoy playing one particular casino game. This is especially true for the progressive slot machines we offer. Newer players, however, may be curious about how a progressive jackpot works in the first place. Here is a brief introduction to these specific types of slot machines.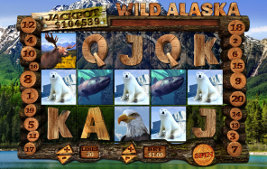 Slot machines in general work through algorithms. These complex codes dictate the symbols that appear when the player presses the button to start the machine. This means the odds are always the same and players do not have to worry about being cheated. The same way the odds and the machines are predetermined in brick and mortar casinos around the world, the odds for the games are set for our online instant play casino.
To help make the game even more interesting for our players however, we have also joined a select few of our no download slots together to form a progressive jackpot. When a game is connected to a progressive jackpot, each time one of the games is played by any player, the jackpot increases by a small amount. Typically this amount is calculated by taking into account the house odds and the player odds. Players watch the jackpot increase as they play, which at times sets the stage for enormous payouts. Casinos have seen progressive jackpots reach as high as the hundreds of thousands or even more when there is a long time between winners. These ever growing jackpots help to build the excitement for all involved.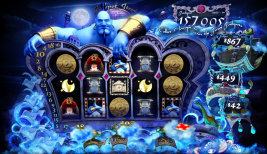 To be eligible to win these exciting jackpots, the players must be willing to make a wager that is slightly higher than the games minimum wager, and this is clearly explained on the individual games. We like to boost the jackpot even more, however, and so even wagers that are made at the game's minimum and are thus not eligible for the progressive jackpot, still contribute to the jackpot.
If you would like to try your hand at winning one of our exciting progressive jackpots, we invite you to stop by Win A Day Casino today. You can give the roll of the slots a chance while you sit in the comfort of your living room. We look forward to seeing you!