Player testimonials
"Straight up guys, you nailed it, this casino is so new and different and so much fun. The odds are so fair, bonuses and games are too great not too invest in them. I've been gambling online for a long time and played in many casinos but have never had this much fun anywhere else. I highly recommend it!"
"I started at Win A Day's sister site, Slotland, over 10 years ago, and I did not think that I would find an online casino that I liked better...that was until I played a couple of times at Win A Day! Playing here is so much fun, I have not been to my favorite land casino in over a year! That, is a loyal player!"
"I truly love this site and the best part is NO DOWNLOAD!! That and the fact that you have the most unique games is what causes me to continue to play. In addition to really enjoying the games, you have wonderful support staff. It's a lot of fun, good job!"
"I enjoy all of your games, it is difficult to to pick ONE favorite! I get bored quickly with other casinos but at Win A Day I just want to keep playing - its what a casino should be! As if that's not enough, the frequent bonuses, contests, tournaments, and other promotions keep me coming back to be a part of all the FUN! Win A Day, thank you!"
Understanding the Jackpots of Progressive Slot Games
Posted on April 19, 2013
There are a wide variety of slot games and other fun online casino offerings. It seems as though each type of game attracts certain 'followers', or people who enjoy playing one particular casino game. This is especially true for the progressive slot machines we offer. Newer players, however, may be curious about how a progressive jackpot works in the first place. Here is a brief introduction to these specific types of slot machines.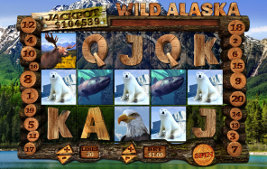 Slot machines in general work through algorithms. These complex codes dictate the symbols that appear when the player presses the button to start the machine. This means the odds are always the same and players do not have to worry about being cheated. The same way the odds and the machines are predetermined in brick and mortar casinos around the world, the odds for the games are set for our online instant play casino.
To help make the game even more interesting for our players however, we have also joined a select few of our no download slots together to form a progressive jackpot. When a game is connected to a progressive jackpot, each time one of the games is played by any player, the jackpot increases by a small amount. Typically this amount is calculated by taking into account the house odds and the player odds. Players watch the jackpot increase as they play, which at times sets the stage for enormous payouts. Casinos have seen progressive jackpots reach as high as the hundreds of thousands or even more when there is a long time between winners. These ever growing jackpots help to build the excitement for all involved.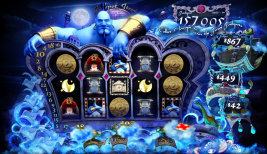 To be eligible to win these exciting jackpots, the players must be willing to make a wager that is slightly higher than the games minimum wager, and this is clearly explained on the individual games. We like to boost the jackpot even more, however, and so even wagers that are made at the game's minimum and are thus not eligible for the progressive jackpot, still contribute to the jackpot.
If you would like to try your hand at winning one of our exciting progressive jackpots, we invite you to stop by Win A Day Casino today. You can give the roll of the slots a chance while you sit in the comfort of your living room. We look forward to seeing you!