Player testimonials
"I have played at many online casinos and I would just like to say that Win A Day is the BEST casino that I have played at. Their games are all one of a kind you won't find them anywhere else. The customer service support is fantastic. If you haven't played at Win A Day I suggest you do."
"The games at Win A Day are so different to other casinos, they have so many unique features that really make them stand out! I will return to play here over and over again. When you combine the wonderful games, superior customer support and terrific daily promotions it's a no brainer. Win A Day is a winner for me!"
"Win A Day is a unique, one of a kind casino and I can say from my own experience, you guys are personable and thoughtful to your players. Thanks to your whole team, you guys and gals make a great team together and a great online gaming experience come true! Win A Day is an honest online gaming site that I truly love."
"I truly love this site and the best part is NO DOWNLOAD!! That and the fact that you have the most unique games is what causes me to continue to play. In addition to really enjoying the games, you have wonderful support staff. It's a lot of fun, good job!"
Steps to Playing Online Slot Games
Posted on August 21, 2013
Online slot games have really grown in popularity, bringing many visitors to the various online casinos. If you have never played these slots machines, though, it can feel a little intimidating at first. You may wonder whether it is a good idea to sign up with one of these casino sites or you may not even know how the process really works. No matter which questions you may have, learning how these games work and how to get started playing them will help you feel more at ease.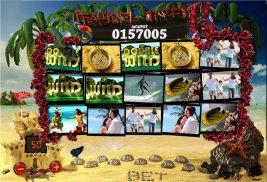 The Type of Games
The first thing you need to identify with the slot games is whether they require you to download anything to your computer. There are plenty of fun casino games online that don't require you to download anything so you can get started quickly and easily. If you don't want to leave evidence that you have been playing these slots or you aren't the owner of the computer on which you are playing, you will benefit most from those sites that don't require downloads. These games offer you many of the same features so you don't have to worry about missing out.
Register with the Site
Once you have found a site you like for their online slot games, you need to register with the site. Because of the varying laws in various states and countries, it is necessary to complete the registration process thoroughly to ensure you are gambling within the laws where you are located. During this process, you will also have to enter payment information and add money to your account. How much money you add is up to you, but many online casinos will offer bonuses if you add a specific amount to your account when you sign up.
Start Playing
After you have completed the registration process, you can start playing the various slot games. Many online casinos offer a wide variety of game themes from which you can choose, allowing you to find the ones that suit your interests best. For instance, if you are feeling patriotic, you may wish to try Grand Liberty for a piece of the pot. Or perhaps you like to travel or are interested in new places. In these cases, Wild Alaska, Pyramid Plunder and Tropical Treat can be great options to take you away from home to someplace new and interesting.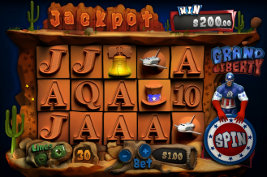 Playing online slot games is a great way to make some money at home and enjoy some entertainment. Before you get started, it is important to know what to look for and how to sign up so you can start playing with confidence as soon as possible. Deciding whether you are willing to download the games, learning what information is needed to sign up and determining how much money to add to your account can ensure you get started on the right foot. Once you are signed up, you can start playing the various games in your attempt to make some money.