Player testimonials
A fair, honest, and professional business. There are many players out there searching for the peace of mind and integrity that accompanies a reputable site such as Winaday. I want to thank all employees, top to bottom, for the stellar service provided."
"I have cashed out at other places but you made the process unbeatable, you kept me informed throughout and all this at no cost to me. My new saying about your casino is "Why play with the rest, when you can play at the best!" Win A Day/Slotland casinos an experience you will never forget."
I have been playing Winaday for a long time and you are my favorite. I have basically stopped playing most of my other casinos and WinADay is the ONE.
"The games at Win A Day are so different to other casinos, they have so many unique features that really make them stand out! I will return to play here over and over again. When you combine the wonderful games, superior customer support and terrific daily promotions it's a no brainer. Win A Day is a winner for me!"
How to Play Slot Games
Gambling for pleasure is a great way to relax and enjoy yourself. However, if you are a newbie to real money gambling, you may be stressed the first few times you play. Online gambling can help relieve the stress, so that you can get practice in privately before playing with friends. Our online casino, Win A Day Casino, suggests slot games for new players.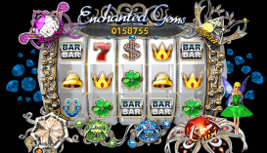 Slot machines have been popular since Bugsy Siegel built the Flamingo Hilton hotel in the 1940's. They are colorful and make lots of noise so it is easy to get drawn into the game. There are no special skills that you need to play the slot machine games making them an easy game for beginners. If you are going to play the slot games, you should follow some important tips.
Use your money wisely. Slot machines can be mesmerizing. It is a good idea to give yourself a limit before you start, and set a limit that you won't go over.
When playing, bet the maximum number of paylines. You will win more often and increase your odds of winning the jackpot.
Look for special situations such as jackpots that haven't paid out in a long time, or higher paying jackpots.
When choosing slot games to play, use the ones which offer a bonus round or higher bonuses.
Some casinos offer first-time players bonuses, giveaways or comp packages. These are a great add-on if you have not played at that casino before.
Don't judge a slot machine by its cover. Flashy does not mean it has the best payout. Check the payout percentage and pay table.
It is your job as the player to figure out which of the slot games are loose and which are tight. The casino is not going to advertise it.
Remember that you are the guest in the casino. Don't be afraid to ask for help or special offers.
A great way to play slot machines is with a group of friends. You can share a machine to lower your investment and share the payout equally when it pays off. This way, you partake in the camraderie of your friends and the enjoyment of playing without breaking your personal bank.
Gambling is entertainment. While it is really nice to win, it is also fun to play. Enjoy the satisfaction of playing a good game, and then winning will be gravy instead of the goal.
Win A Day Casino offers the best in online gaming including great slot machine games. We offer penny slots on up for your entertainment as well as in-depth information on how to play the games. We have a four-part article on techniques for playing slot machine games that can teach you via instructional videos to determine the best games to play.
Featured Video:
Play Slot Games At Win A Day Casino
If you like casino games but cannot travel to Vegas, then sign up at Win A Day Casino! We offer plenty of games that are just like the ones you find in Vegas and they are just as much fun! Come join us today!