Player testimonials
"I truly love this site and the best part is NO DOWNLOAD!! That and the fact that you have the most unique games is what causes me to continue to play. In addition to really enjoying the games, you have wonderful support staff. It's a lot of fun, good job!"
"Win A Day is the place to play, come one come all. A place of fun and games galore! Great customer service, deposit bonuses and surprises. It's is the best casino and definitely worth your time. Thanks Win A Day for all you do, I will always support you."
"I started at Win A Day's sister site, Slotland, over 10 years ago, and I did not think that I would find an online casino that I liked better...that was until I played a couple of times at Win A Day! Playing here is so much fun, I have not been to my favorite land casino in over a year! That, is a loyal player!"
"I have played at many online casinos and I would just like to say that Win A Day is the BEST casino that I have played at. Their games are all one of a kind you won't find them anywhere else. The customer service support is fantastic. If you haven't played at Win A Day I suggest you do."
How to Select the Right Slot Machine Games
Posted on August 28, 2013
Slot machine games have grown in popularity in recent years. Online casinos have also become more popular due to their convenience. Because of the many types of slot machines that are available in video format, it can often be difficult for Internet casino users to choose the exact machines they would like to play. It doesn't really matter which ones you pick in the long run, but it can be useful to know how to choose the right ones for your needs.
1. Slots or Penny Slots
The first decision you need to make is how much money you are willing to spend on the slot machine games. For instance, many online casinos offer traditional slot machines, as well as penny slots that don't require as much money to play. In either case, you stand to win decent amounts of money if you play them properly. Penny slots will have smaller payouts, but your chances of winning can be higher for the amount of money you spend on the machines. However, regular slots stand to offer you a much larger payout. Therefore, it is important to weigh the pros and cons of each.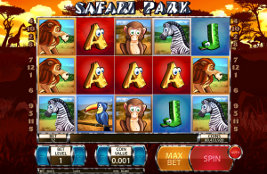 2. The Theme
The theme is another decision you have to make when it comes to choosing slot machine games. Like many other casino games, online slot machines each have their own variations that can change the way you win real money online. Slot machines can offer you a variety of fun themes from which to choose so you can find something that will entertain you while you potentially win money. For instance, in the traditional slots, you can find traditional themes, such as "Fruitful 7s" and "Slot 21", or you can choose fun themes, including "Joker's Tricks", "Fair Tycoon" or "Birthday Bash". Even the penny slots have a variety of themes, such as "City Girls", "Wild West" and "Vikings".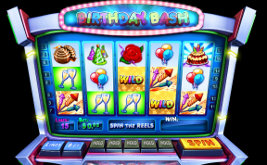 3. Bonus Types
Another thing to consider with slot machine games is the bonus types they allow. Some slot machines offer you the opportunity to earn free spins, while others offer multipliers to help you more easily win more money or bonus rounds that help you win even bigger. Understanding these various types of bonuses will allow you to choose one that either appeals to your playing style or offers you the highest chances of winning online the largest amount of real money possible.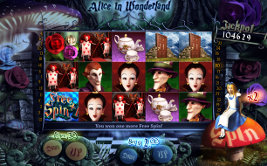 Playing online slot machine games can be a lot of fun and can also allow you to make some money on the side. However, there are so many different machines that are available, it can be difficult to determine exactly which one you would like to play. While it doesn't really matter which theme you play, you will enhance your experience and enjoy playing even more. Choosing the right slot machine requires you to decide which type of game you would like to play, how much you are willing to bet, which theme you would prefer and what types of bonuses you would like to play.