Player testimonials
"The games at Win A Day are so different to other casinos, they have so many unique features that really make them stand out! I will return to play here over and over again. When you combine the wonderful games, superior customer support and terrific daily promotions it's a no brainer. Win A Day is a winner for me!"
"I started at Win A Day's sister site, Slotland, over 10 years ago, and I did not think that I would find an online casino that I liked better...that was until I played a couple of times at Win A Day! Playing here is so much fun, I have not been to my favorite land casino in over a year! That, is a loyal player!"
"I truly love this site and the best part is NO DOWNLOAD!! That and the fact that you have the most unique games is what causes me to continue to play. In addition to really enjoying the games, you have wonderful support staff. It's a lot of fun, good job!"
"I have played at many online casinos and I would just like to say that Win A Day is the BEST casino that I have played at. Their games are all one of a kind you won't find them anywhere else. The customer service support is fantastic. If you haven't played at Win A Day I suggest you do."
Understanding How Slot Machine Games Work (Part 1)
Posted on December 9, 2013
This is the first part of Win A Day Casino's in-depth perspective of slot machine games. In this beginning section we will offer one of our most requested topics: how to win at video slot games. First and foremost it is important to mention that there is no unbeatable slots system. While there are thousands for sale on the Internet and many directories have a section for them they are all scams. There is no way to change the outcome of the spins or tell if a game is going to hit. Don't waste your money on slots beating strategies. There is one thing that you can control when playing slots, that being yourself. You can also make an informed choice of what to play.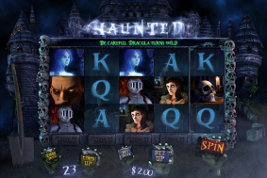 Choosing Your Game
Casinos often offer hundreds if not thousands of different video slots to play. Not all of them are equal. A good general rule is the bigger the jackpot the lower the chance of winning it. For this reason look for slots with good pay-outs below the top prize. Mid level jackpots are hit more frequently and can give you more entertainment time for your gambling cash.
The worst pay out percentages are found on progressive video slots, but the possibility to win big just isn't represented elsewhere. Unless you are lucky enough to hit the top jackpot you will find that these games are very hard to get ahead on. This is due to the fact that a percentage of every bet is added to the jackpot. If you do play progressive then we suggest only doing so with winnings from other games. When you are ready however, this is where all our most successful players win really big.
We highly recommend that before you sit down and play any slot machine games, check all that are offered online. If you like free spins look for the game with the best free spin feature, if you like bonus screen games find the games with the best bonuses. This way you can be sure that you will get good entertainment value for your money.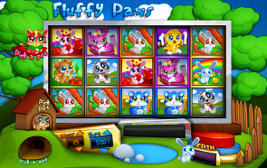 Money Management
Bearing in mind the fact that you cannot alter what happens on the reels you can alter the way you play to increase your chances of winning or more importantly limit your losses. Money management is a key factor in keeping your gambling budget on track.
Before you begin playing, decide on what your slot machine games budget per day will be. Then when you arrive you know how much you have to play with each day. You can even split this up further into several gambling sessions per day. Stick to this limit whether you are winning or losing and you should have a great time. If you are winning you will go home a winner and if you are losing you will still get to play everyday of your budgeted online experience.