Player testimonials
"I am totally impressed, Win A Day surpasses itself with each new truly brilliant game. The graphics are awesome, the games play fast and the surprises you may get keep you on the edge of your seat with each spin. I feel like I am sitting at a slot machine in a land based casino....this is just so exciting."
"My loyalty to Win A Day for online play is due to the casino itself. They are the most generous online casino I've played at, the games are so much fun, bonuses are ample and the staff are just fantastic. Thanks Win A Day."
"I played on less than $20 the other day and this lasted me ALL day! My butt was tired from playing so long! I can't say that I have ever had that experience before. It was really fun. I LOVE your site. You offer the most unique gaming experience!"
"The games at Win A Day are so different to other casinos, they have so many unique features that really make them stand out! I will return to play here over and over again. When you combine the wonderful games, superior customer support and terrific daily promotions it's a no brainer. Win A Day is a winner for me!"
Easy Instant Play Casino Games
Posted on December 3, 2013
Easy instant play casino games are the perfect way to win some extra cash. At Win A Day Casino, you can try slot machine games if you've never played other types, and they are easy to work and win. Each slot machine game has a different theme and design, so you can choose one that you feel comfortable with. From comic books to graphic Chinese slots, there is a little something for everyone to try, even if you've never bid before.
You can try the Alice in Wonderland game if you're interested in a 30 payline no download slot. You can bet between $0.02 and $60 each time you play, so you can be in good control of your spending habits. This game has free spins that you can win as you play, and these will also help you gain multipliers that earn you even more real money. A large jackpot is just the icing on the cake. This instant play casino game only takes seconds to play, so it's ideal for times when you don't have a lot of time to spend playing.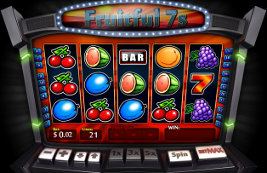 If you're not interested in the Alice in Wonderland theme, you can try Fruitful 7s, one of the most played game at Win A Day. This 21-payline slot allows you to bet between $0.02 and $10.50 each time you spin, so you won't have to spend a lot to play. Free spins and multipliers add to the excitement of this game.
Other slot games like Chinatown and Busted! are also fun to play. Busted! has 17 paylines and allows you to bet up to $68, so you can win more money than by playing penny slots. The casino game has a bonus game built in that will let you win more money, and a progressive jackpot grows quickly, so you can win more. The graphics are reminiscent of old comic books, so if you're into the look of cartoons and graphic novels, this slot machine may catch your eye.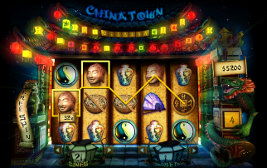 Chinatown is based on a Chinese theme and has a lot of traditional art that you can enjoy while you play in the casino. The 21 playlines allow you to bid up to $84 per roll, so you can win major jackpot amounts. With a progressive jackpot, you'll be able to win more money the longer you play, so you can win big. The bonus game adds to the excitement and allows you to win extra cash, so you won't go home empty-handed.
These are just a few of the exciting games at the Win A Day instant play casino. Have fun and enjoy all the different styles of no download games the casino has to offer.
Featured Video:
Want to Play Instant Casinos? Then Log On to WinADayCasino.eu
Visit our website and start playing today!