Player testimonials
"I truly love this site and the best part is NO DOWNLOAD!! That and the fact that you have the most unique games is what causes me to continue to play. In addition to really enjoying the games, you have wonderful support staff. It's a lot of fun, good job!"
"Win A Day is the place to play, come one come all. A place of fun and games galore! Great customer service, deposit bonuses and surprises. It's is the best casino and definitely worth your time. Thanks Win A Day for all you do, I will always support you."
"Win A Day is a unique, one of a kind casino and I can say from my own experience, you guys are personable and thoughtful to your players. Thanks to your whole team, you guys and gals make a great team together and a great online gaming experience come true! Win A Day is an honest online gaming site that I truly love."
"I started at Win A Day's sister site, Slotland, over 10 years ago, and I did not think that I would find an online casino that I liked better...that was until I played a couple of times at Win A Day! Playing here is so much fun, I have not been to my favorite land casino in over a year! That, is a loyal player!"
How to Win Big at Online Casino Games
Posted on April 16, 2013
Online casino games can be some of the most fun games on the web to play. And, why not? They can be action packed and full of excitement. But the best thing about them is that you can win real money, just as you can by walking into any casino in person. You walk in with a pocket full of cash, dispense it into the slot machines, and commence to playing. Only, with an online casino, you are not dispensing cash directly into a game, but rather into a monetary account that will follow you automatically to whatever game it is you choose to play.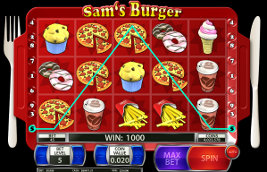 So, naturally, you want to play to win whenever you play online casino games, no matter what games you choose to play. And while some of these games may seem easy to win money playing, things are not always as easy as they may appear. That being said, there are a few tips you can use while enjoying online slot games to help keep more of the money you win in your virtual pocket. They are as follows.
Play at a Trusted Casino
You would not walk into any casino on the street you came upon. You would choose one in a well established, respectable business location and with building that looked safe to play in, and you should do the same with an online casino. Choose one like Win A Day's instant play casino that helps ensure your money is safe within their system as you play casino games. You will notice that they provide plenty of information on their website about their banking system and how it works. They assure you that your money and personal information is safe with them. Here you will find only online slots, real money, a few other games, game credits, and fun.
Take Advantage of Casino Bonus Packages
Win A Day's instant play casino, for instance features a different game each and every month. Players have chances to win even more cash prizes while playing the featured game. Win-A-Day also offers instant cash back bonuses just for making regular deposits and playing their games. Other online casinos may not have these types of deals, so make sure you find a casino that gives you bonus options to win on.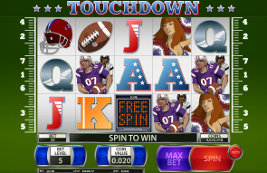 Watch Your Account Balance
While it may seem self evident, many forget to monitor their account balance as they play. You obviously want to withdraw while you are ahead, so after you initial deposit, watch the winnings you begin to accrue. You may want to periodically withdraw your profits. At the very least, monitor how much you are depositing into the account so that you do not go over your budget for spending as you have fun playing online casino games.