Player testimonials
"Win A Day is the place to play, come one come all. A place of fun and games galore! Great customer service, deposit bonuses and surprises. It's is the best casino and definitely worth your time. Thanks Win A Day for all you do, I will always support you."
"I started at Win A Day's sister site, Slotland, over 10 years ago, and I did not think that I would find an online casino that I liked better...that was until I played a couple of times at Win A Day! Playing here is so much fun, I have not been to my favorite land casino in over a year! That, is a loyal player!"
"I truly love this site and the best part is NO DOWNLOAD!! That and the fact that you have the most unique games is what causes me to continue to play. In addition to really enjoying the games, you have wonderful support staff. It's a lot of fun, good job!"
"I have played at many online casinos and I would just like to say that Win A Day is the BEST casino that I have played at. Their games are all one of a kind you won't find them anywhere else. The customer service support is fantastic. If you haven't played at Win A Day I suggest you do."
Instant play casino is available any time
Posted on April 18, 2013
It does not matter whether people want to spend a penny or $100; Win A Day is an instant play casino for adults everywhere. There is a variety of slot games from "City Girls", the 15 line penny slots, to "Grand Liberty" with up to $150 bets. There are progressive jackpots, mini jackpots, free spins and other bonuses.
If users live too far away to drive to an in-person gaming location, they can use this site at any hour of the day and have the same excitement. But, the difference here, users can enjoy the games while relaxing at home. It is perfect for people who have trouble standing or walking around casinos, or people who do not want to waste gas driving to gamble.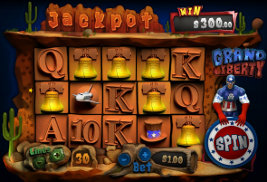 People do not need any special computer skills to use the Win A Day Casino site. When using this instant play casino it easy to get started. There is no software to download, users simply login and start playing. No time is wasted with complicated software. There is no learning curve for users.
With so many themes, there is no end to the fun one can have with Win A Day's no download slot games. Within each game there are various ways to play. Some people play all of the lines; others like to just play one line at a time.
Progressive games like Grand Liberty are popular on this instant play casino site. Progressive slots get more exciting as the jackpot grows. When playing the progressive games, it is best to play all of the possible lines. If any lines are skipped, the user could miss out on the mega jackpot.
Not everyone is a big spender. That is why the instant play casino offers penny slots. Users can have hours of fun without spending a lot of money. This is the best entertainment value available on the internet.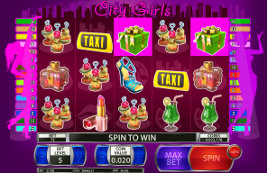 After a long day of work, people do not want to drive to a casino to play games. By utilizing online gaming, users can kick off their shoes and erase the stress of work with an action-packed session of slot games. With the chance of winning real money, playing is even more enjoyable.
More people are turning to online no download gaming sites. As they grow in popularity more games with lots of bonus rounds, big jackpots and free spins are attracting new users. While online gaming can be great fun, Win A Day Casino offers more options for good times and has loads of happy winners.