Start Winning Big with Slot Machine Games
at Win A Day Casino!
Playing at a casino is exciting and fun. If you cannot travel to Vegas or like to sit in the comfort of your own homes to play slot machine games, then Win A Day Casino is the perfect place for you. Enjoy the best slot machines today!
How Slot Machine Games Have Changed In The Past Decade
Slot machine games have changed considerably in the past decade. They have been located in casinos as well as online. The online casinos may have experienced the most changes when it comes to slots simply because of the technology available inside of the Web browser as well as the software that is often downloaded from the casino website.
To get an idea as to how slot machine games have changed in the past decade, you can also look at how graphics have changed inside of movies within the same timeframe. Computer graphics have allowed directors to get more creative within scenes by adding "CG effects" in when it was impossible to create a scene in reality.
These same graphics that are used in Hollywood movies are also being used to create fun new themes for you to play on slot games.
Win A Day Casino, established in 2007, has been on the forefront of technology since they first began. They offer a variety of different slots that are created specifically for them. They do not use the same "out-of-the-box" games that other sites use. As a result, when you play at the casino, all of the games that you access our unique and entertaining.
The casino also utilizes HTML5 technology, which is one of the newest forms of Web browser technology. This will allow you to enjoy online gaming from any mobile device that you may own, regardless of platform.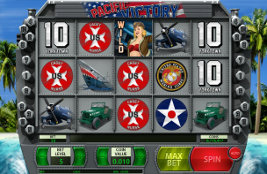 Real money slot machine games have more themes than ever before. You don't have to rely on the same cherries and lemon spinning around on the reels as you did in the past. As a result of the computer graphics, designers have been able to embrace new themes. At Win A Day, some of the themes include:
Beauty Salon
Chinatown
Gypsy Charm
Pacific Victory
Wild West
Each of the games are unique in one way or another because they offer multiple pay lines, as well as different bonuses. Bonuses are in another area where slot machine games have changed considerably in the past decade. These are awarded to players at random. While playing the game as a way of encouraging them to continue play. When you play any of the slots, you may experience wild symbols, free spins, as well as different bonus rounds that you will enter into, choosing various symbols to be awarded extra credits.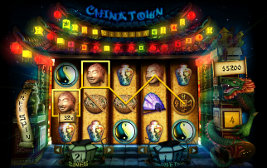 As technology evolves in computers and on the Internet, the gambling industry will experience the innovations as well. Win A Day has been able to stay up-to-date with all of the technology since they first began, and they will continue to do so with new games and updates to the site. They also offer a secure gaming environment as well as financial rewards in the form of promotions and bonuses for players that stay loyal.
Featured Video:
Play Slot Machine Games at Win A Day Casino!
Do you like to play slot machine games? Then visit Win A Day Casino at https://www.winadaycasino.eu/! We offer various slot games that are fun to play and allow you the opportunity to win really big money. Our online games are safe to play, so you do not have to worry. Just have fun and play! You do not have to travel to Vegas to play on slot games...just visit us at Win A Day. Log on, sign up and start winning today!