Player testimonials
"Every now and then you come across a video slot that makes you say "WOW". The release of Fluffy Paws, has done just that for me. I just love those bonus rounds and the fantastic graphics and sounds."
"I started at Win A Day's sister site, Slotland, over 10 years ago, and I did not think that I would find an online casino that I liked better...that was until I played a couple of times at Win A Day! Playing here is so much fun, I have not been to my favorite land casino in over a year! That, is a loyal player!"
"Straight up guys, you nailed it, this casino is so new and different and so much fun. The odds are so fair, bonuses and games are too great not too invest in them. I've been gambling online for a long time and played in many casinos but have never had this much fun anywhere else. I highly recommend it!"
"I am totally impressed, Win A Day surpasses itself with each new truly brilliant game. The graphics are awesome, the games play fast and the surprises you may get keep you on the edge of your seat with each spin. I feel like I am sitting at a slot machine in a land based casino....this is just so exciting."
Four Reasons To Choose An Instant Play Casino
Posted on July 21, 2014
Physical casinos can be overcrowded, loud and filled with smoke. If this is not the gambling experience you wish to have, then you can choose an instant play casino. This is an online casino where you have access to all of the same real money games, with the exception of it being in a virtual environment. There are four good reasons why more people are choosing these casinos for all of their gambling needs.
1. It's Convenient
When you play in an online instant play casino, you are able to play 24 hours a day, 7 days a week. You choose when you want to play and there is no need to drive anywhere. As long as you have an Internet connection, you have the ability to play any game that you want.
You don't have to wait for a table or slot machine, making it even more convenient. You just choose a game, sit down and begin to play.
2. The Money is Immediate
You have the benefits of an e-wallet when you play in an online casino. Essentially, this means that you have electronic funds, put there from either Neteller, your credit card or your bank account.
Once you fund the account, you can see what your balance is. As you win at different casino games, your earnings are instantly placed inside the account, which is one of the reasons why it is called an instant play casino.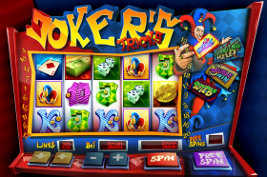 3. You Have Choices
When you are at a casino online, you have an array of choices, just as with a regular casino. All of the top games in a casino are available to you. This includes slots as well as poker and some of your favorite table games, including blackjack, craps and roulette.
Since you have an e-wallet in place, you can move from game to game without having to start the funding process all over again. As long as you stay within the confines of the one instant casino, you can jump from game to game and have access to all of your money.
4. It's on Your Terms
You don't have to play by any casino house rules when you are in an instant play casino because no one can see you. The only one you have to interact with is yourself and the computer screen. You can wear what you want to wear, listen to what you want to listen to, and have a drink on the table without someone telling you to move it.
This gives you the freedom to play in an instant casino in a way that is comfortable and convenient. You can choose the games you want to play and decide when you want to pull the money out of the e-wallet and back into your bank account so you can use your winnings on something other than another bet.