Player testimonials
"I played on less than $20 the other day and this lasted me ALL day! My butt was tired from playing so long! I can't say that I have ever had that experience before. It was really fun. I LOVE your site. You offer the most unique gaming experience!"
"I started at Win A Day's sister site, Slotland, over 10 years ago, and I did not think that I would find an online casino that I liked better...that was until I played a couple of times at Win A Day! Playing here is so much fun, I have not been to my favorite land casino in over a year! That, is a loyal player!"
"I am totally impressed, Win A Day surpasses itself with each new truly brilliant game. The graphics are awesome, the games play fast and the surprises you may get keep you on the edge of your seat with each spin. I feel like I am sitting at a slot machine in a land based casino....this is just so exciting."
"The games at Win A Day are so different to other casinos, they have so many unique features that really make them stand out! I will return to play here over and over again. When you combine the wonderful games, superior customer support and terrific daily promotions it's a no brainer. Win A Day is a winner for me!"
Las Vegas Style Online Slot Games with Real Money
Posted on Mary 15, 2013
The latest innovation in slot games have arrived online using real money, and offering all the bells and whistles realism of a Las Vegas casino-minus the cocktail waitress.
Slotland Entertainment S.A.'s philosophy of providing its players with the ultimate in online slot game experiences resulted in the development of the most technologically advanced and secure online site to date-Win A Day Casino.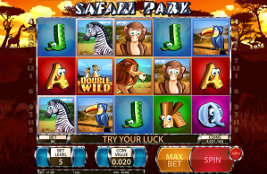 Slotland was among the first online casinos to use real money. Now, with over a decade of experience in online gambling to guide the way, Win A Day Casino promises to be the ultimate achievement. Win A Day Casino instant play slot games will offer a multitude of different ways to earn extra cash and make the gaming experience just that more enjoyable.
Randomly selected slot games will be announced from time to time throughout the day which they will match up to 60 percent of your winnings on this game as a bonus. There will also be a $100 cash prize given to one lucky player a day as a result of the number of deposits over the last seven days.
Listen for the announcements to win extra cash. Win A Day's instant play casino also has tournaments, happy hour additional bonuses, featured game bonuses, game of the month and money reloads. A $50 bonus will be returned for every deposit over $500. This is just a sampling of the ways to win cash.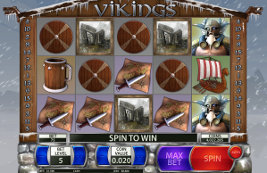 In addition, Win A Day slot games offer a lot of flexibility with Penny machines up to dollar slots. The new innovative slot machine games offer the flexibility to interact by choosing the lines on which you desire to wager, the ability to increase or decrease the bids and other methods of interaction depending on the scheme.
Win A Day pays new players up to $500 cash over the first five deposits as a bonus. Every type of bonus, jackpot, tournament or promotion found in Vegas is included online.
Customer service is exemplary with someone available to assist you both night and day. They always do their utmost to solve any issue that may arise.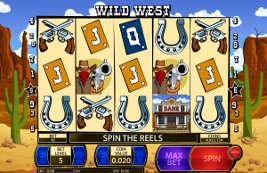 Online slot games are fun and quite entertaining, but always play responsibly. Never spend more than you can afford to lose. Set a limit to the amount you wish to gamble. If you're not winning, don't chase a losing streak in hopes of a change in luck, it rarely happens. It's far better to retreat and live to fight another day.
Register today at our instant play casino and enjoy the excitement of playing the latest slot games in the comfort of your home.