Player testimonials
I don't know why I sometimes play at other online casinos as they don't come close to yours. Winaday casino makes it so easy and simple if you ever take advantage of a promotion or bonus. Everything you want in an online casino is at Winaday casino!
Out of all the casinos I have played at, having played for many, many years now, Winaday is by far the best. And has the BEST of everything! The games are top notch and have great payouts.
Winaday makes a long commute to work fly by! Some of the best games are available to play on my phone.
I have been playing Winaday for a long time and you are my favorite. I have basically stopped playing most of my other casinos and WinADay is the ONE.
Slot Games Are One Half of The Fun At Online Casinos
When you play at an online casino, one of the first things you are going to explore is the slot games. This is because they are familiar to you, affordable to play, and easy to get started with. Once you have played some of the real money slots that are offered, you want to be sure you know about the other fun that can be found at a casino online.
Slots are based upon chance. Everything is worked out based upon random number generators and it's either your time to win or it's not. You control how many pay lines you want to work with and how much you wager per spin, but after that, it's completely out of your control. This can be what makes it fun and aggravating at the same time.
There are plenty of slots for you to choose from. This includes three and five reel slots, ones with bonuses, and ones that explore various themes. You can enjoy yourself as you move from slot to slot to try your luck in various ways.
It's hard to deny the fun that can be had with slot games. However, you aren't limited to just slots. When you are in an instant play casino, there are plenty of other real money casino games that you can explore as well.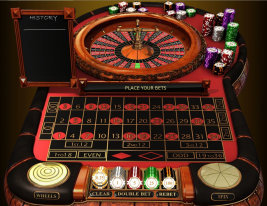 Video poker allows you to take some of the luck into your hands by determining what cards you want to hold onto in order to make the best hand. The more you play, the more you can learn about the better hands so that you can hold onto the cards that are going to help you. From there, you rely on luck when it comes to getting more cards from the deck.
Other games that you may want to play periodically include keno and roulette. Each is based upon choosing the right numbers, but the way in which the numbers are generated vary. You can watch numbers appear at random in keno or watch a ball stop spinning around a wheel in roulette. These can increase your participation in the game so that you have fun and eliminate some of the aggravation that you may have been feeling with the slot games.
Any time that you are in an online casino, you want to make sure that you are playing games that are fun. If the randomness of slots is starting to upset you, it may be time to switch over to a different type of game. When you choose a casino to play it, you want to make sure that you have this option. Slots are a lot of fun, but sometimes you need something else to be able to have the fun that you want. Casinos should offer you a variety of games so that you never grow tired of just one type of game.